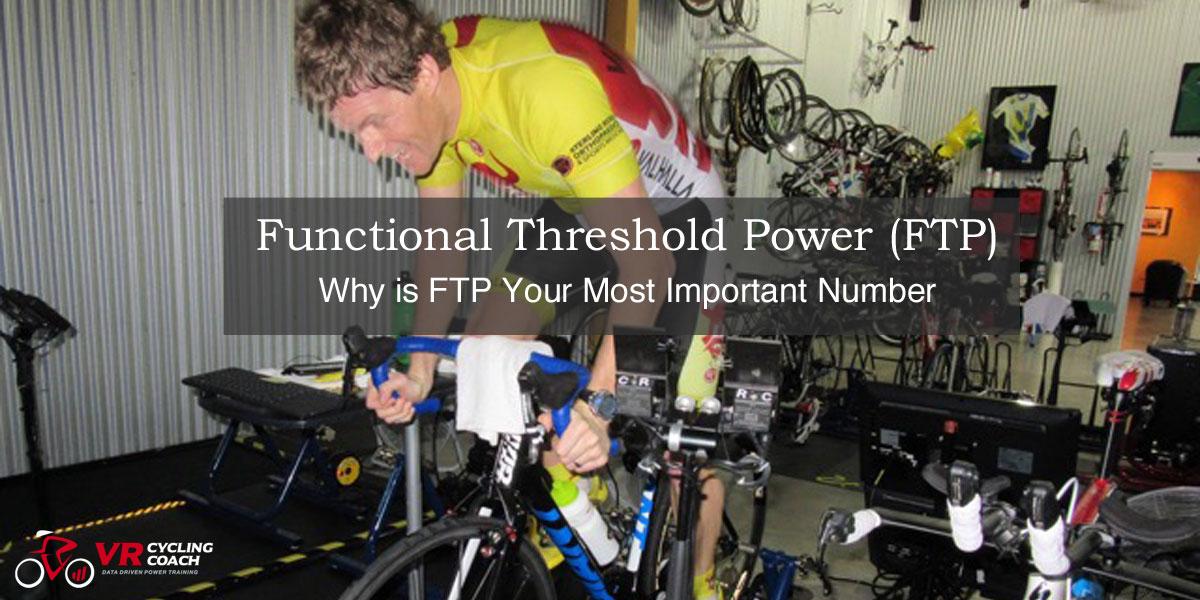 Functional Threshold Power (FTP)
Why FTP is Important
FTP is a cyclist or triathlete's most important number because it allows you to set meaningful power zones without understanding complex physiology or an expensive visit to a lab.
What is Functional Threshold Power?
Functional Threshold Power (FTP) represents your ability to sustain the highest possible power output over 45 to 60 minutes, depending on whether you're a trained athlete or not. As a result 95% of the 20 minute average power is used to determine FTP.
Why measure FTP?
Regular assessments of your FTP give you an indication of whether you are improving your performance. Plus, FTP provides a good 'benchmark' on which to base cycling-specific training zones.
How to measure your FTP
VR Cycling Coach measures FTP with a 30 minute test on an indoor trainer. We do this in the very beginning with all of the athletes that we coach. Establishing a baseline FTP is essential in order to effectively maximize an athletes training .
Learn more about our coaching for cyclists and triathletes.
The challenge when taking an FTP test is learning how to pace yourself. Throughout your training you will need to re-take the FTP test and adjust your training zones with your coach. You'll get better at pacing yourself after a few FTP tests.
Guidelines on Pacing Yourself during an FTP test
Start with what you believe your FTP is. You should be riding at level that is as hard as you can ride for 30 minutes.
Hold this power for the first 10 minutes of the test
After 10 minutes decide if the power is too hard or too easy and make adjustments if needed
Repeat this self assessment every 5 minutes until you're done.
Your average for the entire 30 minutes will be a good estimation of your FTP
Contact Steve to learn more about how you can benfit from an FTP test.
Lars Finanger, Managing Director of Valhalla Racing, explains in the video belowhow he has benefitted from training with power.
Subscribe to Training With Power

Get notifications for new blog posts to help you become a stronger cyclist.