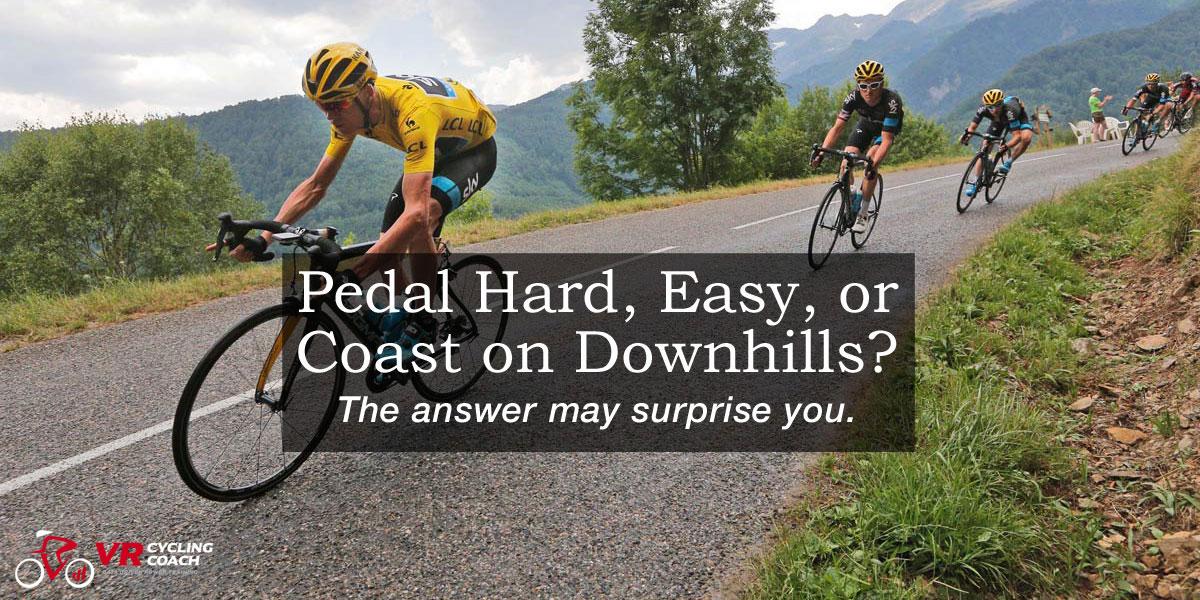 Should I pedal hard, easy, or coast on downhills?
These guidelines are more for racing against the clock (e.g. Time Trials and Triathlon) rather than a road race where staying with the pack is important for the drafting effect of riding behind someone else.
On a bike, the power required to go faster increases exponentially. This is because of the drag from air resistance.
For example, going from 20 mph to 25 mph is only a 25% increase in speed, but there is an approximate doubling of energy required to get that additional 5 mph. As speed increases, you must expend more energy to sustain that speed plus the additional energy to overcome the increased headwind.
Subscribe to Training With Power

Get notifications for new blog posts to help you become a stronger cyclist.